Promotional materials help you make the most of Active Aging Week
Active Aging Week provides free promotional materials to help you develop and deliver an effective campaign. You can choose from a range of tools, some of which are listed below. Many of these campaign materials are now available to you in new customizable templates to better meet your needs and help you maximize your Active Aging Week promotion.
A partial list of Active Aging Week materials available:
AAW logo in different formats
Calendar announcements, press releases and fact sheets
Certificates of participation
Posters
T-shirt designs
PowerPoint presentation templates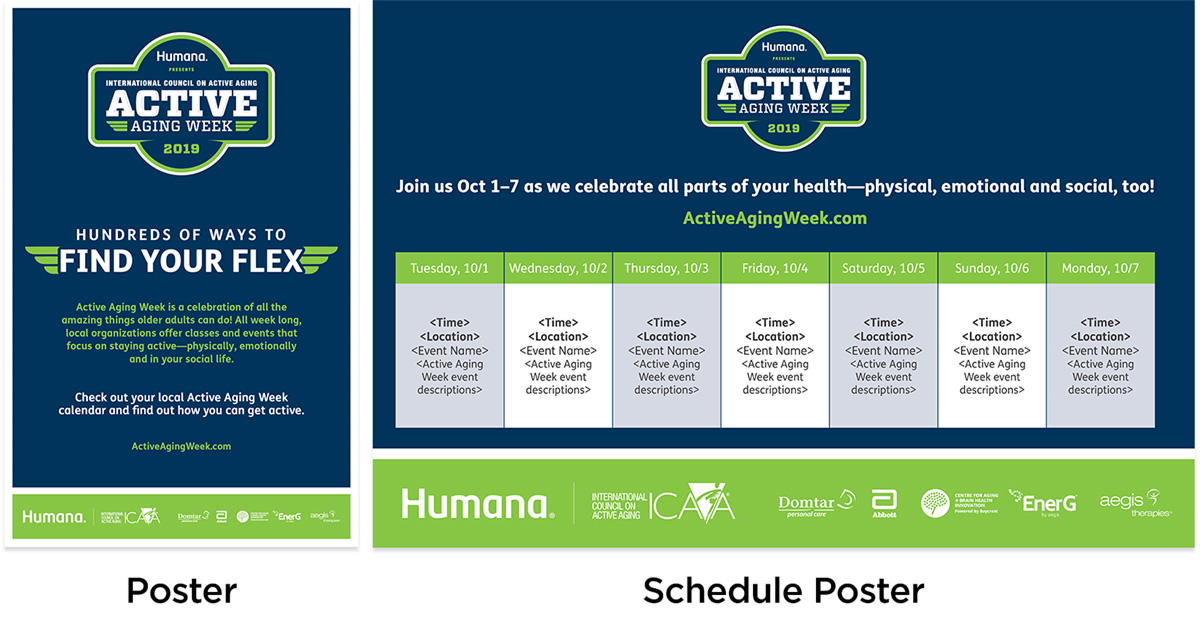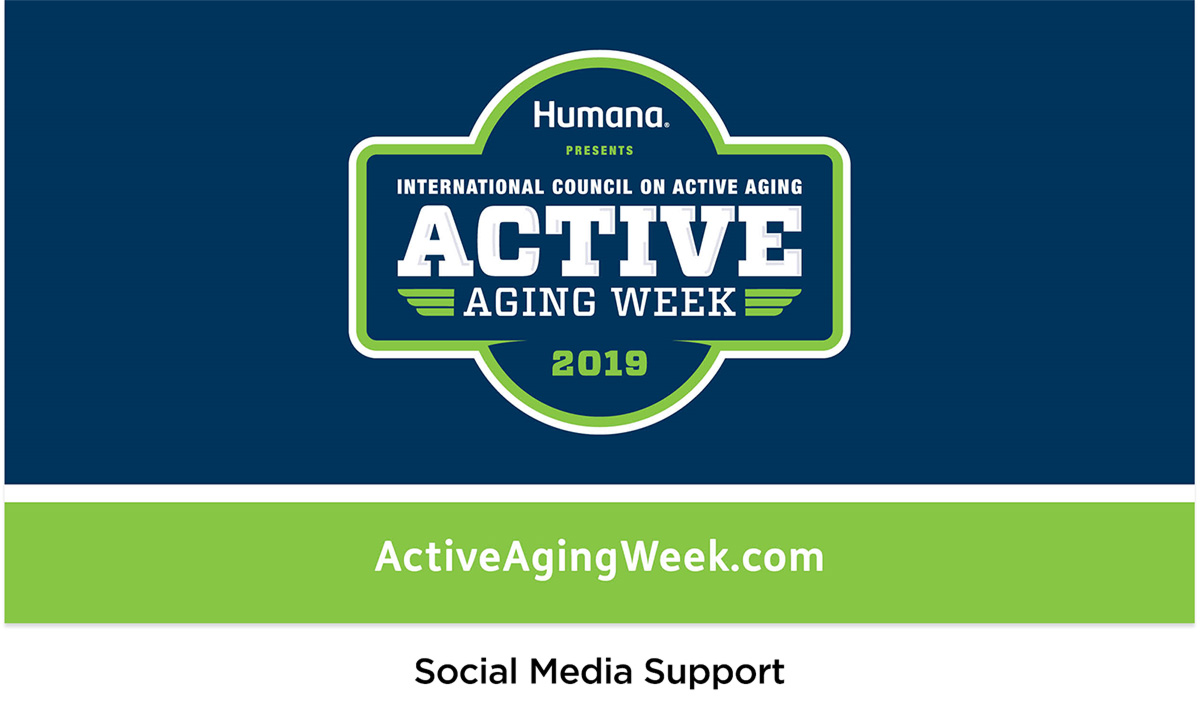 Why register as an Official Host Site?
You'll receive exclusive access to promotional materials and customizable templates to help you promote Active Aging Week in your location(s).
You'll automatically be entered in a drawing for one of five USD $1,000 cash prizes to help fund your location's programming when you provide details about what you will be doing during Active Aging Week. The ICAA will randomly select five locations that register by September 20. Cash prizes will be distributed before Active Aging Week!
You can also win one of ten (1/10) USD $1,000 cash prizes after Acting Aging Week which will be awarded to select locations that submit an Active Aging Week Spirit Award application with photos and content capturing Active Aging Week programming.
You'll be listed in a national database that will allow the ICAA and media to highlight your scheduled events and activities.
Click on the register host site button below to become an Official Host Site of Active Aging Week and bring the fun, camaraderie and positivity of Active Aging Week into your community or neighborhood this year.

REGISTER HOST SITE Active Aging Week user registration instructions In the United States,

a new campaign portal provides Official Host Sites with access to all these materials.

This portal is graciously brought to you by Humana. As the campaign's Presenting Sponsor and key funding partner of the awards program, Humana will be on-site at many Official Host Sites during Active Aging Week. Representatives from Humana as well as other Active Aging Week National Sponsors may contact you to discuss details for your planned Active Aging Week activities
Share