National Senior Games Association (NSGA)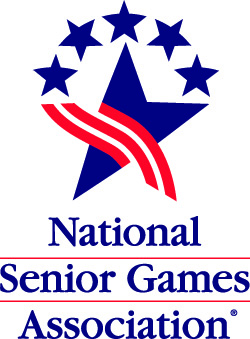 At the National Senior Games Association, we see the many benefits of active aging in the lives of our competitors. But you don't have to be an athlete to reap the rewards of active aging! There are ways everyone can move, prioritize their mental health, challenge their brain and stay connected socially and spiritually.
Explore the seven dimensions of wellness below through the stories of National Senior Games athletes and self-reflection prompts to help guide your health and well-being journey.
Emotional – October 2
Emotional wellness is the ability to process, express and receive emotions in a healthy way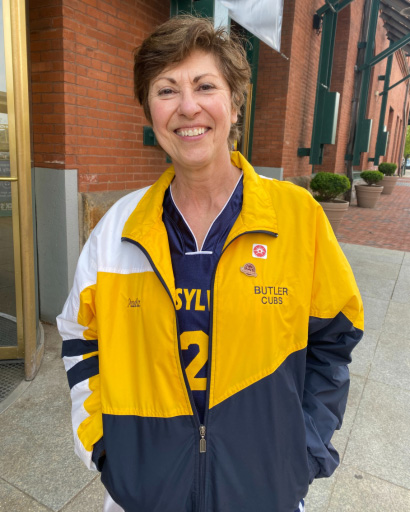 A car crash in 2016 left Paula with serious physical and mental injuries. Numerous surgeries, setbacks and fears marked her road to recovery, but Paula credits her positive mindset as a driving factor in her incredible healing and rehabilitation. "... Anyone positively focused on living a fulfilling life can reach any type of remarkable comeback," Paula shares.
Reflection: The way I express my emotions demonstrates respect toward myself and others.
More details
Environmental – October 3
Environmental wellness is respect for the natural environment and creating connections with nature to renew oneself through recreation, while conserving natural resources and managing man-made environments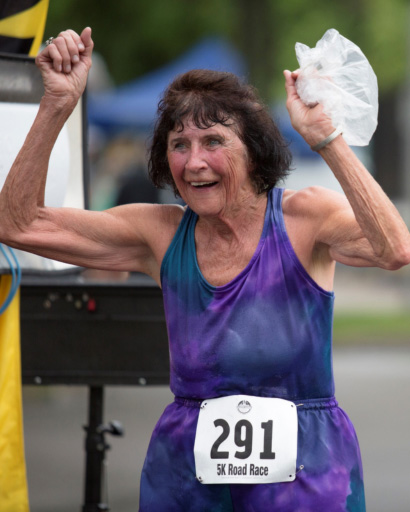 Della lives on the side of a mountain in Wyoming and learned to love nature from her late husband. She has climbed many of the "14er" peaks in the Rockies and completed marathons on four continents – including Antarctica. She recently competed in Track & Field and the 5K Road Race at the 2023 National Senior Games presented by Humana at age 88.
Reflection: I contribute to the management of man-made products and natural resources in a manner that positively impacts the continuation of life on earth.
More details
Intellectual/Cognitive – October 4
Mental wellness is the ability to deal positively with the adversities of life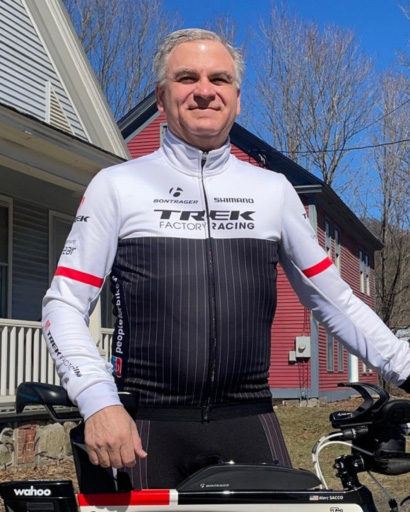 Marc discovered a natural ability for calming people in high-stress situations through his work in the medical field and became a Board Certified Hypnotist and author to share his techniques with other medical professionals.
Marc knows the strategies work - he used them to overcome multiple traumatic attacks in his own life. His story of healing, developing a positive outlook and finding competitive cycling again through the Senior Games is a powerful example of perseverance.
Reflection: I seek support from others, rather than isolating myself, when I find myself stressed or in a time of transition.
More details
Physical – October 5
Physical wellness is the ability to build healthy habits and practices regarding our physical well-being, as well as the ability to end unhealthy ones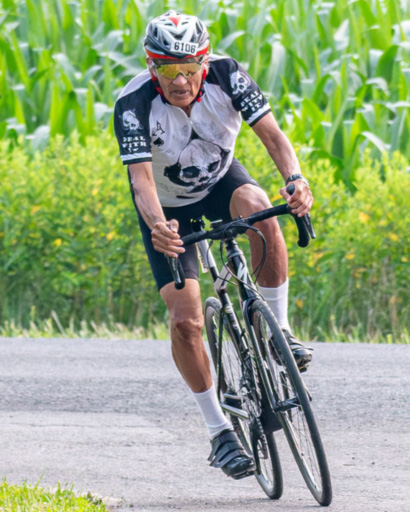 Simeon retired early to make the most of what he expected to be the last bit of his life. He was diabetic, in constant pain and could barely walk. When he couldn't bring himself to administer his insulin shots, Simeon changed his diet and ramped up his miles on the bike to get his diabetes under control.
As part of his mission to promote healthy living, Simeon cycled 1,000 miles from his home in Oklahoma to Pittsburgh, Pennsylvania, this summer in advance of the National Senior Games.
Reflection: I feel a healthy sense of self-worth and self-esteem regarding my body.
More details
Professional/Vocational – October 6
Vocational wellness is the ability to get the most out of employment, educational and volunteer opportunities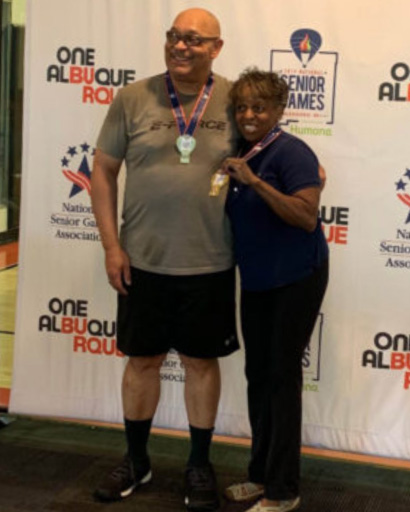 Regina started working with personal trainers when she developed knee problems from playing racquetball, but couldn't find any professionals her age that she connected with. The experience inspired her to start a new career as a certified personal trainer with a focus on serving older adults.
Reflection: If I were to decide to make a change in my vocation, I would know where to begin.
More details
Social – October 7
Social wellness is the ability to create and maintain healthy, life-giving connections with others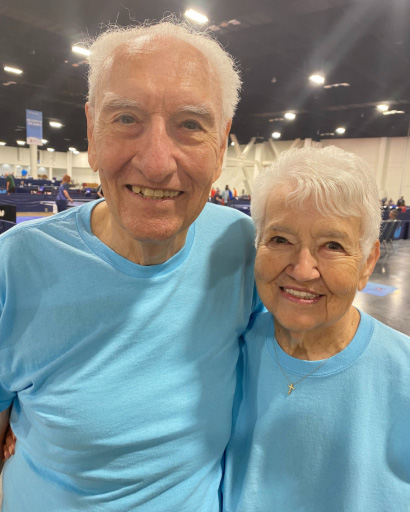 Jarol and Leah met playing table tennis recreationally in college, and then picked up the sport again together 25 years later. They went all in and built a new home around a table tennis court! The couple has also built a community through the space - they host weekly gatherings for people to play and socialize. Many attendees come from the nearby university, including the Friends of International Students program Jarol and Leah volunteer with.
Reflection: In my close relationships, I am satisfied that there is a good balance and a healthy give and take.
More details
Spiritual – October 8
Spiritual wellness is the development and practice of a strong personal value system and a meaningful purpose in life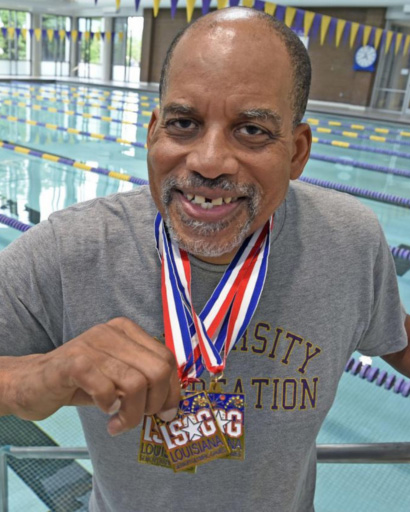 Herman's parents made sure he learned to swim during a time when pools were still segregated. He took to the sport and went on to swim competitively in college. Herman eventually found his calling as a pastor and incorporated his love of swimming into his ministry by starting a program to teach Black children how to swim.
Reflection: My life has meaning, and I have spiritual practices that connect to a higher purpose in life.
More details
About NSGA
The National Senior Games Association (NSGA) is a nonprofit dedicated to promoting the benefits of competitive sports, physical fitness and active aging to adults 50+. NSGA is an Affiliate Organization Council Member of the United States Olympic Paralympic Committee and governs the biennial National Senior Games, the largest qualified multi-sport event in the world for seniors.
The Association is comprised of 52 independent Member Games that conduct qualifying competition events. The 2025 National Senior Games will be held in Des Moines, Iowa. For more information, visit NSGA.com and follow @SeniorGames1 on social media.